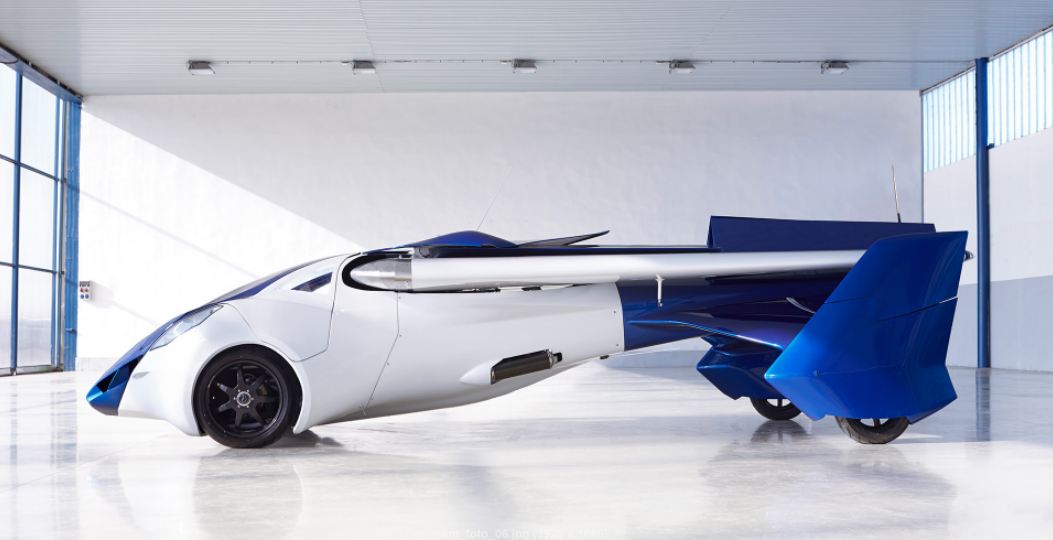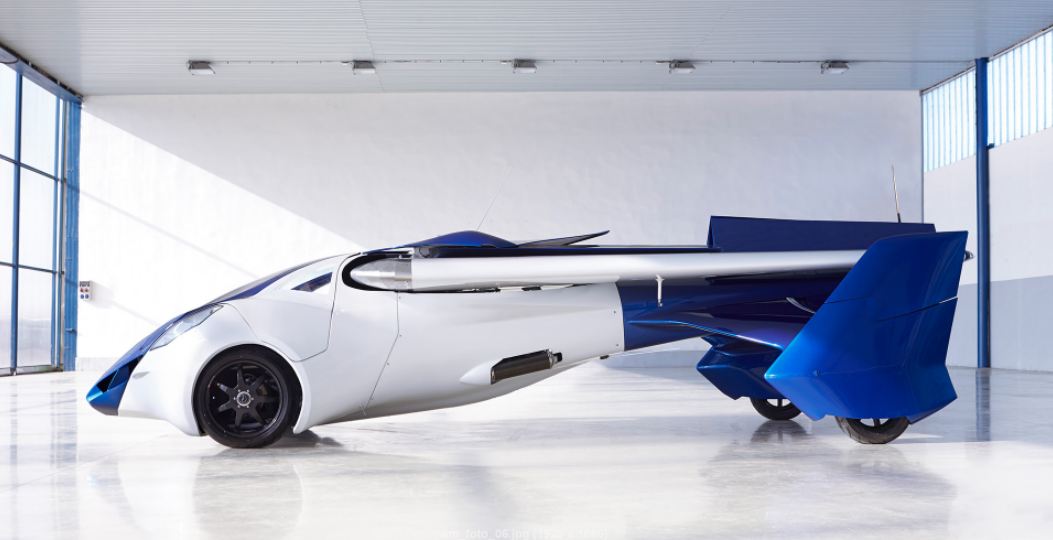 The dream to be a part of the futuristic utopia – a whimsical invention coming out when stuck in log jammed traffic – now seems to have come to reality. Imagine always reaching the office on time, saving yourself from unnecessary honking and especially picking up your girl without a second's delay ?
Well, all this is going to be possible as per the promises of AeroMobile in the coming two years time.
The first commercially available flying car prototype was presented by Slovakia based company AeroMobil in October 2014 and again last weekend by co-founder and CEO Juraj Vaculik. The prototype being an elongated and road-ready vehicle, comes with stowable wings to help in air space and the ground traffic navigation.
AeroMobil CEO Vaculik told CNBC:
The flying car model is named AeroMobil 3.0 – giving the feel of a hybrid between the Jetfire and Bumblebee of Transformers with wings unfolding as an airplane, and packing them again to transform it back into a car.
The model is going to be a two-seater one with a take-off speed of 81 miles per hour, breezing through the air space and topping the speeds at 124 miles per hour. For extra convenience, AeroMobil 3.0 comes with an autopilot function.
Now worrying about your pocket??
No hard figures have yet been revealed by AeroMobil, but guessing by the gravity of the project and our stepping into the future, a few hundred thousand dollars would not hurt. Also you might want to get a new driving licence, actually a pilot's licence, for this new mean machine.
Commenting on the future of AeroMobil 3.0, technology enterpreneur Elon Musk said:
Despite of Elon Musk's passive comments, I still pray for AeroMobil's success to materialize the fantasy. Now flying cars becoming a raving reality,  next on my wish list is an Iron Man suit. Fingers crossed. ?
Also See: NASA Making the "Warp Drive" – Faster than Light Spaceship
---
Are you up for flying cars?  Let us know in comments.
Stay tuned for latest science and tech news from fossBytes!
---